The ultra-thin, durable 1770 Maraging steel face further promotes faster ball speeds while also granting Mizuno's engineers the freedom to create a more stable clubhead. The club's versatile playing profile means the CLK is equally at home from the fairway or tee.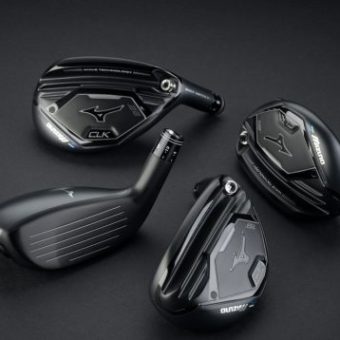 "We all play our CLKs a little differently," says Bill Price, Custom Fit Manager Mizuno. "With faster ball speeds, we'll tend to slot them in before a 3- or 4-iron. For mid and slow swing speeds, having two, three or even four CLKs in the bag becomes a great way to maintain some yardage gaps."
The new Mizuno CLK Hybrid features an eight-way adjustable hosel, allowing it to be precisely tuned to fill the distance gap between the longest iron and shortest fairway wood.
Its amplified Shockwave Sole not only delivers more energy for faster balls speeds, but also pushes weight lower and forward for a high, low-spinning flight.
Source: Bunkered.com